Hospital Price Transparency
Struggling to create and maintain your CMS required price transparency resources? We can do it for you and ensure that full compliance with the OPPS Final Rule for price transparency is achieved and maintained for the long-term. Rest easy knowing your compliance is in the hands of the experts.
100% Compliance Guarantee
We provide a guarantee that your Hospital meets full compliance with the Hospital Price Transparency federal and state-level requirements.
Shoppable Service List
An interactive web page branded to your Hospital. It's interactive and built to CMS specification to ensure compliance and a great user experience.
Machine-Readable File
A comprehensive and secure machine-readable JSON data file that includes all CMS-required data points and nested, plan-level, payer-negotiated rates.
Works with your existing EHR
100% Compliance with the CMS Price Transparency Rule
With ClaraPrice, you will get everything you need to achieve and maintan full compliance with the OPPS Final Rule for Price Transparency.
Public-Facing Resources
We provide you with a custom website that is compliant with all requirements of CMS's 2021 OPPS Price Transparency mandate. Your consumer-friendly display is accessible by all. It's easy to use, mobile friendly, and works with all browsers.
Learn More
Admin Pricing Data Tools
Your team will have access to a custom admin portal with tools to filter, search, and download your Hospital pricing database.
Learn More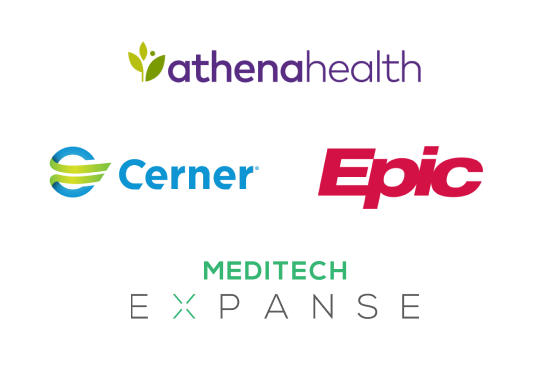 Ready to get the help you need?
Learn how Hospitals are using ClaraPrice to save time, energy, money, and resources.